Everyone has a reason to get their mammogram… What's yours? Chances of recovery from breast cancer have significantly increased due in part to earlier detection through mammograms. In celebration of Breast Cancer Awareness month and in honor of those who have lost their fight with the disease, women are encouraged to schedule their annual mammogram and in turn encourage others to get theirs.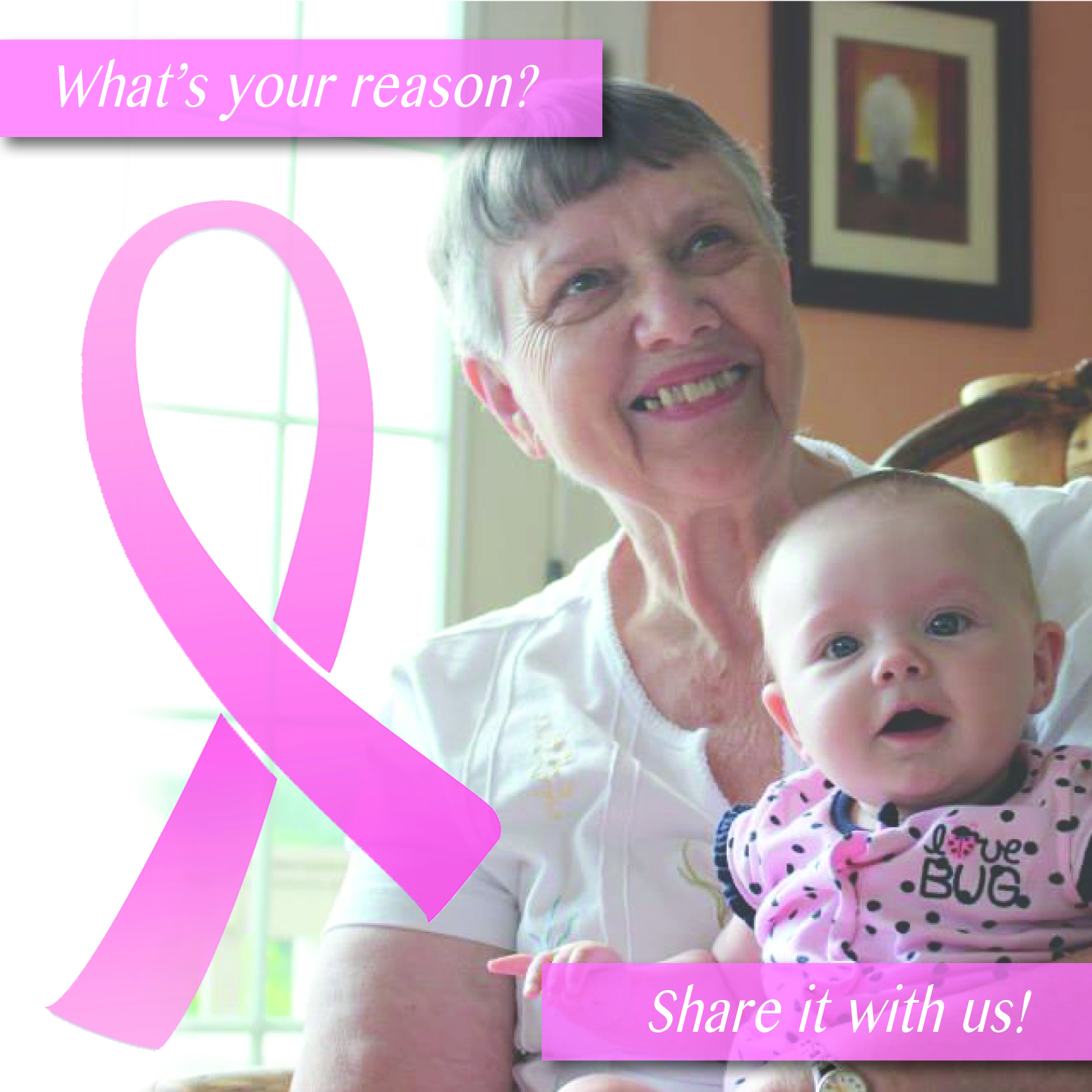 Do you or someone you know need a screening mammogram? White-Wilson Medical Center is giving away 10 free mammograms in the month of October! Simply share your reason for getting your mammogram on our facebook post (click here)! See official contest rules below.
October is set aside as a time to celebrate those who are fighting, remember those who have been affected and raise awareness about breast cancer.  #MyReason #WWMCforLife
White-Wilson Mammogram Giveaway Official Contest Rules:
No purchase necessary. Enter to win at facebook.com/WhiteWilsonMedicalCenter or by sending your name and contact information to info@white-wilson.com. Contest sponsored by White-Wilson Medical Center, 1005 Mar Walt Dr., Fort Walton Beach, FL 32547. Ten winners drawn at random will receive one screening mammogram from The White-Wilson Center for Women's Imaging (valued at $189) valid until November 1, 2016. All winners will be solely responsible for any additional expenses that may or may not be incurred as a result of test results, including but not limited to additional exams, physician appointments, resulting medical or hospital fees. Odds will depend on the number of entries received.
Contest is open only to legal residents of Okaloosa, Walton and Santa Rosa Counties. Contest starts on Thursday, October 1, 2015 and ends on Saturday, October 31, 2015 at midnight. Mammogram certificates will be awarded on November 2, 2015 and announced on the White-Wilson Medical Center Facebook mammogram contest post and the White-Wilson Medical Center Facebook page/timeline. Winners will be notified via a private Facebook message and must respond with a mailing address within 14 days to receive the mammogram certificate. Mammograms are valid only at the White-Wilson Center for Women's Imaging at 1005 Mar Walt Dr., Fort Walton Beach, FL 32547
– – – – – – – – – – – – – – – – – – – – – – – – – – – – – – – – – – – – – – – – – – – – – – – – –
November 2, 2015: Winner Update!
Thank you all for sharing your reasons for staying healthy and getting your mammogram! Ten winners have been chosen at random: Donna Braden, Patricia Seagraves Dixon, Katherine Tarbox, Tonia Parkerson-Turner, Marie Wartenbe, Hannah Kettle Mitchell, Marsha West Stokes, Candace Jean Spencer, Vikki Brand, and Mindy Jones!
If your name is listed, please check your Facebook messages (be sure to check the "other" tab) or email your contact information to: info@white-wilson.com. Please respond within 14 days to receive your mammogram certificate.